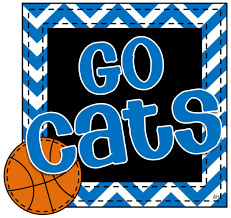 FALL SPORTS
The NDHSAA has switched the girl's golf season to a fall season beginning this school year. Practice begins August 2nd, 2021. Leeds has joined Rugby High School for a coop in girl's golf and Maddock will be with Harvey/Fessenden. All travel to Harvey for practices or competitions is the responsibility of the athletes or the parents as we do not provide transportation for this coop.
Reminder, all athletes must have a sports physical prior to starting practice. No physical, no practice! Please turn in all forms to the AD or high school office.
NDHSAA regarding physicals: Prior to participation (including practice) a student participating NDHSAA sanctioned athletic activities and representing his/her school must have on file with the superintendent, principal, athletic director or school nurse, an annual NDHSAA-approved Athletic Pre-Participation Health History Screening and Physical Examination clearance form completed by a qualified health care professional (i.e. Doctor of Medicine of Osteopathy, Nurse Practitioner or Physician Assistant under the supervision of a physician); the Athletic Pre-Participation Health History Screening and Physical Examination is valid for one school year; a physical examination completed before April 15 is not valid for participation the following school year.
Parents please use link below for guidance if your child is ill
The Benson County Wildcats athletic program is looking to fill the following coaching position for the 2021-2022 sports season:
Asst. Boys Basketball Coach
If interested, please contact one of the athletic directors listed below.
Robyn Eberle
Leeds School
robyn.eberle@k12.nd.us or 701-466-2461
Shannon Louder
Maddock School
shannon.louder@k12.nd.us or 701-438-2531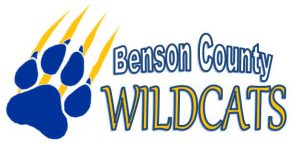 BC Wildcats now have live streaming! Go to www.nfhsnetwork.com
Make an account and enjoy games from the comfort of your home for $10.99/mo and $69.99/year
Ordering from Shutterfly? Use link below to order
and you'll also donate to Maddock School
Mission Statement
"The mission of the Maddock Public School is to prepare students for success through knowledge, leadership, and opportunities."
 Discrimination Policy
The Maddock School District does not discriminate on the basis of race, color, or national origin under Title VI: on the basis of handicap under Section 504; on the basis of sex in educational programs or activities under Title IX; or on the basis of age or disability under the Age Discrimination Act and the American with Disabilities Act.
Accessibility
If you have trouble accessing content on this website please contact Robert.Thom@k12.nd.us for help with your issue, or phone 701-438-2531. Thank you.